The forthcoming releases from United Progressive Fraternity, dubbed 'the most communicated albums ever made', are an ambitious undertaking that unites the Fraternity in the recording of two CDs worth of material that will delve deeper into the environmental issues that we all face as a united world.
The albums, titled 'Planetary Overload 'Part 1: Loss' (mid 2018) & 'Part 2: Hope' (mid-2019), will focus on the problems we are already beginning to encounter on a troubled planet and expected to face with increasing severity in the near future, and taking immediate positive action to mitigate those effects to ensure humanity's survival.
United Progressive Fraternity: Band Bios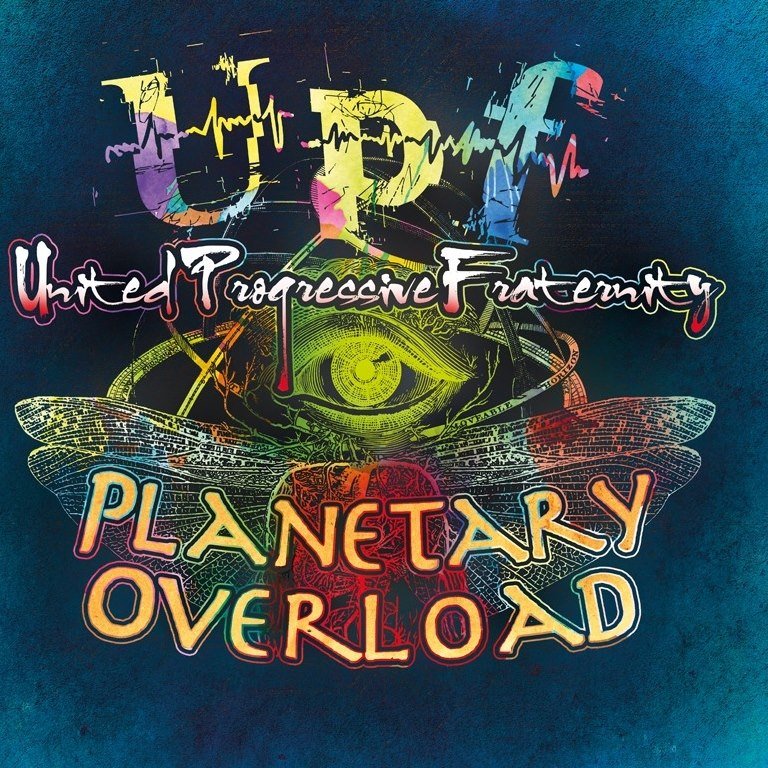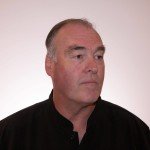 (Vocals, artistic direction, songwriter, co-production)
Having a unique voice, rich in character and tone has helped singer/songwriter Mark Truey Trueack to realise a life-long dream of a career in the music industry. From the mid 80's to early 90's, Mark worked on the other side of the industry gaining valuable insight & knowledge as a record company executive for EMI Music.
Also at that time, he pursued his passion for performing by re-creating a Genesis tribute show, 'The Genesis Touch'. Highly regarded nationally, the group consistently played to packed houses.
While living in Sydney, Mark began his song-writing career with local producer, Matt Coxhead, penning two fine songs, 'Time For Change' and 'This Life'. Returning to Adelaide in 1996, Mark was introduced to Sean Timms by a mutual friend, who noticed the similarities in their musical tastes and personality. After a night on the town & a few beers, the two began a song writing partnership that continues to this day.
Since the formation of Unitopia, Mark has also had several other opportunities to perform, most notably the John Lennon memorial concert on the anniversary of his death in late 2005. Although still working as an executive, Mark always hoped to one day make music his full time occupation as it is already his full time passion.
He is married to his wife of 36 years Cheryl, and they have two talented daughters, Holly (who has a cameo appearance on Justify) and Brittany. A keen surfer, Mark's love of the sea is exemplified in the songs 'Fate' , 'Inside The Power', 'Water' and 'Fall in Love with the World'.
As co-founder of Unitopia, Mark was integral part of the process, not only as a world class vocalist, innovative songwriter, creative co-producer and morale booster, but as a relentless driving force behind everything that Unitopia has achieved thus far. The passion he injects into his music is endless (as is his sense of humour!) and his knowledge of the music industry and record companies in particular has given Unitopia a wealth of knowledge from which to draw, making the journey forward an exciting one.
As the end of Unitopia became a reality in early January 2014, Mark had been working on a side project called "The HOPE" back in 2011 with Stephen Layton who was living in a remote area deep in the Blue Mountains of New South Wales, in order to discuss some potential song ideas. Stephen's undoubted song arrangement talents in combination of with Mark's creative vision gelled perfectly.
Stephen had been working on a couple of projects with former Yes Lead vocalist and composer, Jon Anderson ("Survival and other Stories" and the sequel to Jon's classic "Olias of Sunhillow") and he soon realised that perhaps there could be a real opportunity to bring the two voices of Jon and Mark together. Stephen contacted Jon Anderson and asked him if he would be interested in working on this project. The piece that was selected to test this exciting collaborative prospect was called "Water".
The underlying musical content of United Progressive Fraternity ( UPF) is not that dissimilar to that of Unitopia however the sound is much edgier. Having several producers and songwriters within the core group certainly gives the listener a banquet of textures and moods.
Unlike Unitopia though, UPF will always invite special guests aboard for albums. This open door policy will allow Mark to use producers and musicians as the music dictates whilst also allowing each and every musician involved a chance to put their own individual stamp on the music.
"Fall in Love with World" was the first UPF release in 2014, containing over 60min of music that takes the listener on journey of self-discovery. The album was officially launched at the UK's Summers End Festival in Autumn 2014. For the second album, a songwriting contest was sponsored by the band, and two albums worth of material were written and in the process of being arranged for the second UPF release, Planetary Overload (PO). It was decided to present PO in two parts: LOSS, and HOPE. By May 2017 the arrangements for Part 1: LOSS are nearly completed and being sent to the various musicians that are guesting on the album.
The other project Truey has been working on is 'The Romantic' with Frenchman Chris Lebled and Steve Unruh. They have already experimented with songs from the Unitopia and UPF catalogue with great results, and songs like This Time, The Great Reward and Fall in Love with the World have totally new soundscapes and presentation. Two new songs, New Beginnings, and Avalon of Love are also being written. The First Kiss will follow. A total of 12 songs will make up this album.
Mark has also worked contributed his vocal talents most recently to songs performed by The Samurai of Prog (Ghost Written) and Oliver Rüsing (The Impossible), among others.
(Songwriting, vocals, acoustic guitar)
Guy formed his first band when he was still at school, bringing together members of the school orchestra and other more 'basic' musicians to play complex 20 minute epics! Sometime (much) later, Guy was the founding member of two Leeds (UK) based bands in the 1980s, "Let's Eat!" and "Bailey's Return". He was also recruited in 1987 to be the keyboards player in art-rock band "Through the Looking Glass". This band split up a year later and a more pop based offshoot, "KingGlass", emerged and continued on for a further year (the other half of the original band got "Through the Loo" for their name).
Manning and local keyboardist/vocalist Andy Tillison joined forces in an early unsigned band called "Gold Frankincense & Disk Drive". The band's final line-up included a guest spot from "Van Der Graaf Generator" organ player, Hugh Banton.
Tillison and Manning recorded the album "No More Travelling Chess" at this time, which consisted of a set of covers of material by Peter Hammill plus a couple of original pieces. This album was first released as a mail order cassette item (before an augmented and remastered version was eventually released by Cyclops Records in 2001 under the band name of "Parallel or 90 Degrees").
Tillison and Manning then formally formed the band, "Parallel or 90 Degrees" with Sam Baine also on keyboards, but Guy was soon to leave to work abroad.
Guy has gone on to write, record and release his own albums, the first five were on the Cyclops label and then three more, "A Matter Of Life & Death (The Journal of Abel Mann)", "One Small Step…" and "Anser's Tree", for United States label, ProgRock Records.
The ProgRock Records album covers were all created by noted graphic arts designer, Ed Unitsky. Manning's ninth release, "Songs From The Bilston House" (2007), was released on the Festival Music (F2) label as were the follow ups, the appropriately named "Number Ten" (2009), "Charlestown" (2012) and 2011's "Margaret's Children (which also featured a reprised/updated Ed Unitsky cover).
Andy Tillison has guested on several of the earlier releases, whilst other guests have included Martin Orford (IQ), Ian 'Walter' Fairbairn (Hedgehog Pie & Jack the Lad), Steve Dundon (Mick Abrahams Band & Molly Bloom), Angela Gordon (Mostly Autumn), Marek Arnold (Toxic Smile & Seven steps to the green door), Leon Camfield (Tinyfish), Phideaux, Chloe Herrington (Knifeworld, Chrome Hoof) and John Young (Lifesigns, Asia)
THE TANGENT
Whilst all this was happening, plans for a solo album by Andy Tillison transformed into the first release by "THE TANGENT"; the album was called "The Music That Died Alone" (2003). This initial 'Tangent' line-up included Guy Manning, Sam Baine plus Roine Stolt, Jonas Reingold and Zoltan Csorsz (from The Flower Kings) and David Jackson (from Van der Graaf Generator). Other subsequent 'Tangent' members have included Theo Travis, Jaime Salazar, Krister Jonsson, Jakko M. Jakszyk, Jonathan Barrett, Paul Burgess, Dan Mash, Tony Latham, Luke Machin, the entire "Beardfish" band and Michael Gilbourne.
Guy announced his formal departure from the "The Tangent" in May 2010. In all, Guy played on five studio and one live album with The Tangent (although he reprised this with a cameo role for 2013's "Le Sacre Du Travail")
OTHER STUFF
Manning and Tillison also had time to team up as fictional Italian band, "La Voce Del Vento", to provide two long pieces for the Colossus Project Discs (The Spaghetti Epics #1 and #2)
Manning also provided an unreleased track for KINECTIONS, the US ProgDay festival support album.
Manning's "The Root, the Leaf & the Bone" was released to critical acclaim in October 2013, appearing in some 'Top 10 album of the year' polls.
MANNING – THE BAND(s)
In recent years, Guy has fronted his own band exclusively performing his music. The band has performed at ROSFEST in 2010, the Cambridge Rock Festival (twice), Summers' End Festival (twice). The Manning band performs in two varieties, ELEKTRIK (the full symphonic rock band) and AKOUSTIK (a cut down more simple and 'unplugged' version). The AKOUSTIK band performs material from the AKOUSTIK albums releases (2013). In Jan 2014, Guy announced that MANNING (the band) would retire to allow him to carry on working with other people and to concentrate on other project writing and solo albums in the pipeline.
UNITED PROGRESSIVE FRATERNITY
Guy was subsequently asked to join the new band fronted by Mark 'Truey' Trueack – the United Progressive Fraternity. He helped developed and record material for the debut album "Fall In Love With The World".
DAMANEK
Following the UPF Promotional Tour in 2014, Guy settled down to write material for the next UPF album. Truey however was working in partnership with Steve Unruh at this time and had assembled an Australian based UPF band and the pieces presented for consideration at that time were felt to be not quite what was needed.
So, Guy decided to continue developing his new material for an new Project alongside his UPF friends Marek Arnold and Dan Mash (the UPF European arm!). Sean (Timms) was also asked to join the ensemble and the quartet, now named DAMANEK, started to record the eight pieces selected for the debut album "On Track". DAMANEK performed most the new material live at Summer's End 2016 with the quartet augmented by Luke Machin on guitar and Henry Rogers on Drums. The band went down a storm!!!
"On Track" was finally released in May 2017 on the Giant Electric Pea label and has garnered fantastic reviews across the board . see www.damanek.com for details. Guy is currently writing the Damanek follow up album and also some new pieces for UPF#2 in collaboration with Truey!
(Sax, clarinet, and keyboards)
German saxophone / clarinet player and keyboardist Marek Arnold is the remaining founding member of German progressive rock band "Toxic Smile ", which has produced 5 albums (the first one was very successful with a major label in Asia), 1 orchestral DVD and an EP so far.
He also plays with and works as producer, composer and arranger for progressive crossover band "Seven Steps to the Green Door".
After finishing the study of popular music / teaching of saxophone, he played in several bands from Jazz, Hip Hop, Pop to Progressive Rock/Metal and works as a sax & keyboards teacher at a European grammar school.
Marek was a member of legendary East german artrock band "Stern Combo Meissen" from 2010 – 2012.
After that he also founded melodic prog band "Cyril" and added his talents to progmetal band, "Flaming Row ".
Since the founding of his studio "b`side-music" several recordings, productions, compositions and CDs have been realised. He has contributed Saxes and Clarinets to 3 Manning (Guy Manning) albums and was featured on the album and toured Europe with UPF for their debut album 'Fall In Love With The World'.
More recently, Marek is the 'EK' in Damanek along with Guy Manning, and Dan Mash. The group, along with Sean Timms (Southern Empire), and Luke Machin performed at Summer's End 2016 and the album 'On Track' was released on Giant Electric Pea (GEP) in May 2017.
Marek is a featured guest on the album "From Here to The Impossible", with Oliver Rüsing's band KariBoW, released in July 2017.
(Keyboards)
Composer, keyboard player and producer Nick Magnus is best known for his work with ex-Genesis guitarist Steve Hackett from 1978 to 1989, providing his keyboard talents to at least twelve of Hackett's albums to date, as well as extensively touring Europe, the UK and the US.
Nick started his musical career in early 1976 with the cult symphonic rock ensemble, The Enid. At the end of that year, he and drummer Robbie Dobson left The Enid to spend two years with the progressive rock band Autumn. On February 15th, 1999 Autumn release a Mini CD of their material originally recorded 23 years ago, entitled Oceanworld.
He has released four previous solo albums of his own compositions: 'Straight On Till Morning' (1994), 'Inhaling Green' (1999), 'Hexameron' (2004) and 'Children Of Another God' (2010). A live album with John Hackett was released in March 2011. Nick's fifth solo album 'N'monix' is scheduled for release on April 28th 2014.
The latter half of the 80's was spent doing session work with many diverse recording artistes such as China Crisis, Renaissance, George Martin, Mungo Jerry, Johhny Mars, Cilla Black, Jose Carrerras, Brian May, Richie Havens, Bonnie Tyler, Mike Batt, Classix Nouveaux, David Essex, Pete Bardens (Camel), Duncan Browne, Chris Rea, and Colin Blunstone.
The 1990s saw album chart successes for Nick's co-productions of the Project D Synthesiser albums. He also achieved platinum sales for his productions and arrangements for the internationally acclaimed series of Pan Pipe Moods albums, released by Polygram records.
Further productions include two albums by Celtic Spirit : Celtic Dreams and Celtic Dreams 2, both of which have enjoyed international success. 'Is That Your Final Answer?' was Nick's 2000 dance remix version of music from the smash-hit TV gameshow 'Who Wants To Be A Millionaire?'. Subsequently in 2007, he was commissioned to produce an 'energised' re-recording of the theme music for 'Millionaire' which is currently being broadcast on the show in the UK. Throughout the summer of 2001 audiences applauded the new arrangements of Lennon and McCartney songs Nick contributed to the West End musical, 'All You Need is Love'.
As well as a varied history as a composer, producer and arranger, Nick also penned the soundtrack to the cult horror movie "Bloody New Year", directed by Norman J Warren (Inseminoid, Terror, Satan's Slave, Prey). As a result of contributing to numerous other works for film, TV and radio, Nick has since gained much experience in working with music to picture.
He has also delivered lectures and seminars on many aspects of music technology and music production, whilst also writing diverse articles on these subjects for the music press.
(from http://www.magnus-music.com/biography.htm)
(Drums, background vocals, UPF Choir)
Lisa grew up surrounded by music, having an opera singing mum Lisa Wetton 3and a professional jazz drumming dad. She was never too far from a piano or drum kit, and was most profoundly influenced by her father's passion for World music. Her first love was drums, after watching Nigerian drummer, Baba Olatunji on a TV special at the age of 8. Attending Potsdam College in the 1980's, she was able to work with many of the talented music students at the renowned Crane School of Music, singing in various bands for pocket money and studying studio recording technique. It wasn't until 1997 when she decided to take formal drum lessons and, whilst studying for her Medical Boards, bought her first drum kit, a Gretsch 4 piece jazz kit.
Since then, and many drum kits later, she continues to practice medicine, sing, and play as a sessions musician with groups in the U.S., most notably as the touring drummer/percussionist for progressive rock group, Edison's Children. She has performed with West African drum troop, Adanfo, and studied Middle Eastern hand drumming and Latin percussion. She most recently performed with Bowie guitarist, Earl Slick and Rolling Stones vocalist, Bernard Fowler. She is a regular as part of an ensemble group of Central New York's most talented musicians at The Ridge Tribute Tuesdays. She runs progressive music agency, SmokeWind Music and Productions.
Though her music influences are vast, and change from week to week, a few of them include Peter Gabriel, King Crimson, UK, Bill Bruford, Gavin Harrison, Nina Simone, and Oliver Mtukudzi.
(Voiceover, background vocals)
Matt's mother says she remembers Matt coming down the hallway singing the song "Movie Star" by one hit wonder Harpo, when he was just a toddler – a sign of things to come perhaps? He was always drawn to music as a child and a love of Kiss and the animated music video for Roger Glover and Ronnie James Dio's hit "Love Is All" both left a huge impression on him.
As a youngster, Matt always had a transistor radio in his room along with a small record collection, which he treasured. "I was an only child until the age of ten and music was a great companion for me, something that entertained me and fully captured my imagination" said Matt. At the age of twelve, he began to discover bands like Van Halen and Rush and instantly fell in love with heavy metal and prog rock. "It was around this time that many of my friends were learning an instrument and while I showed an interest in learning the guitar, it just never really stuck for me" says Matt.
By 18, Matt decided to take some vocal lessons from a local teacher. It was then that he discovered a natural ability to sing but his lack of confidence meant the only person who ever heard him was his teacher! Matt spent much of his 20's living in the UK and Europe working in the music industry with some of the biggest names in prog rock. However aside from a guest vocal spot on a friend's album ("Uneasy Listening" by Dirtbox [1999]), he rarely pursued his interests in singing.
Upon returning to Australia in late 2001, Matt finally joined his first band – a Beatles tribute called 'Glass Onion'. Matt explained, "A friend of mine was starting a Beatles cover band and encouraged me to come down and have a jam with them. He said you've always wanted to sing, if you don't have a go now you never will. I figured as it was with people I knew, I had nothing to worry about. It didn't take long before I realised I could sing the songs well and from there the confidence thing just grew".
Matt performed locally around the Adelaide music scene for a few years both with 'Glass Onion' and then later with 'Toast', another group of friends playing classic rock covers by bands like Led Zeppelin, Deep Purple and Whitesnake. Then in 2014, Matt answered an online ad from a Pink Floyd tribute band seeking a lead vocalist. His audition was a success and since then, Matt has been performing in theatres around the country with Echoes of Pink Floyd – Australia's premier Pink Floyd tribute show. A combination of his experience and passion for Pink Floyd, made him the perfect vocalist to re-create the stylings of both Roger Waters and David Gilmour.
After reconnecting with his old band mates from 'Toast' who introduced him to vocalist Mark Trueack, Matt was honoured to be asked to take part in United Progressive Fraternity. "It's exciting!" said Matt, "I've not really had the opportunity to be a part of an original band before so I really appreciate being asked to contribute to the new UPF album. It's so great to see Australia really developing quite a respectable prog scene and to be a part of that in some way is a dream for me".
(Bass, vocals)
Dan has managed to achieve a lot in a very short period of time. His musical palette is made of his love of diverse styles, from the obvious influences of great bass play-ers like Wooten, King, Pastorius and Jamerson. With his considerable technical prowess he fuses tremendous pop sensibility into his playing, has a keen ear for melody and can spend hours enthusing about artists normally considered poles apart from Prog Rock, like Earth Wind & Fire or early Michael Jackson.
The funky edge he brought to The Tangent is his hallmark, and the older guys around The Tangent were quick to realise that this style is actually a very suitable way in which to approach Progressive Rock, in that Chris Squire's legendary work for Yes is, intentionally or not, "well funky" as Dan puts it.
Dan met Luke Machin (The Tangent, Maschine) at BIMM in Brighton where Dan was studying under Franc O'Shea and the two worked together on many projects. By the time the bass position became available in The Tangent, there was no-one else under consideration. Dan was The Man!
"I try to capture the melodic quality of players like Jaco and McCartney and combine it with the groove of bassists like Wooten and Jamerson" he says, "If you find the balance between groove and melody your bass lines will not only sit well, but complement and add to the harmony of any given composition".
Dan was featured on the album and toured Europe with UPF for their debut album 'Fall In Love With The World' in 2014.
More recently, Dan is the 'DA' in Damanek along with Guy Manning, and Marek Arnold. The group, along with Sean Timms (Southern Empire), and Luke Machin performed at Summer's End 2016 and the album 'On Track' was released on Giant Electric Pea (GEP) in May 2017.
(Drums)
Jerry Marotta was a member of the bands Arthur, Hurley & Gottlieb (1973–75) Orleans (1976–77 & 1982), Peter Gabriel's band (1977–86), Hall & Oates (1979–81), the Indigo Girls (1991–99), Stackridge (2011), Sevendys (2010–present) and The Tony Levin Band (1995 to present).
Marotta also played drums on Stevie Nicks and Michael Campbell's song "Whole Lotta Trouble" from Nicks' 1989 album The Other Side of the Mirror. He has also performed on albums by Ani DiFranco, Sarah McLachlan, Marshall Crenshaw, The Dream Academy, Suzanne Vega, Carlene Carter, John Mayer, Iggy Pop, Tears for Fears, Elvis Costello, Cher, Paul McCartney, Carly Simon, Peter Gabriel, Lawrence Gowan, Ron Sexsmith, Banda do Casaco and many others.
In addition to his work as a studio and stage drummer, he is a singer, composer and record producer. In 1996 he produced Ellis Paul's A Carnival of Voices. He is currently touring with The Security Project. Marotta currently lives in Woodstock, New York with his wife.
(Acoustic guitars)
Steve Hackett is renowned as an immensely talented and innovative rock musician. He was lead guitarist with Genesis as part of their classic line up with Gabriel, Collins, Banks and Rutherford, that produced acclaimed albums such as Selling England by the Pound (a favourite of John Lennon). With Steve's extraordinary versatility in both his electric guitar playing and his composing, he involves influences from many genres, including Jazz, World Music and Blues. He is equally adept in his classical albums that include renditions of pieces by composers from Bach to Satie, his own acoustic guitar compositions that have gained the admiration of many, including Yehudi Menuhin, and ambitious guitar/ orchestra albums such as A Midsummer Night's Dream, recorded with the Royal Philharmonic.
With Genesis, Steve's guitar playing produced some of the most memorable moments, from the sensitivity of his acoustic sound on Horizons and Blood on the Rooftops to the dramatic rock guitar solos of Firth of Fifth and Fountain of Salmacis. As he embarked on his solo career he developed his exceptional range, pushing musical boundaries into exciting areas, inventing new sounds and also techniques such as 'tapping'. His solo career went from strength to strength and the mid eighties not only saw the hit single Cell 151, but also the Steve Hackett and Steve Howe super group GTR, highly successful in America.
Steve Hackett After GTR Steve worked further with many renowned musicians such as Paul Carrick, Bonny Tyler, John Wetton and Brian May, who has credited Steve as an early influence. Steve went on to produce his hit album Genesis Revisited. He went even further back to his roots with Blues with a Feeling, whilst continuing to challenge his own 'horizons' with an amazingly eclectic mix of sounds, genres and a sense of the exotic that excites his many followers to this day.
Recent albums have possessed a high level of sophistication, along with an ever-present powerful dynamic, from the dramatic and atmospheric darkness of Darktown and Wild Orchids to the colourful voyage through time and space of To Watch the Storms. 2009's Out Of The Tunnel's Mouth, written and recorded in the midst of domestic and professional upheaval, was released to an overwhelmingly positive response from fans and reviewers alike, many of them proclaiming it his best ever. Hot on the heels of OOTTM was Beyond the Shrouded Horizon released in 2011, which has easily received an equally enthusiastic response. In 2012 Steve collaborated with Chris Squire of Yes on the "Squackett" album A Life Within a Day.
Steve's live electric gigs take his fans on an extraordinary journey drawn from a rich musical heritage. Perennial Genesis favourites such as the mighty Firth Of Fifth sit alongside solo classics, while more recent solo material is also included, demonstrating that Steve is an artist still at the very top of his game. Supported by some of the best musicians on the planet, Steve's unique guitar work remains the fulcrum on which this challenging and exhilarating show is balanced.
Genesis' induction into the Rock And Roll Hall Of Fame in March 2010 stands as a testament to the enduring qualities of their music. Steve has always held a torch for the classic Genesis music. His Genesis Revisited II, a double CD, involves several iconic artists and contains many Genesis favourites. It was released in late October 2012. A Genesis Revisited worldwide tour in 2013 was followed by a Genesis Extended tour in 2014 and early 2015 due to popular demand…
Never one to rest on his laurels, Steve continues to blaze a trail with new material and to be an exhilarating and groundbreaking artist. Following the success of his album Wolflight, his latest album The Night Siren gained even more notoriety, charting in several countries and reaching the top 30 in the UK charts. He tours worldwide. In February / March 2018 he will tour from North America to South America encompassing his whole career with Genesis Revisited, new and old solo numbers and a touch of GTR…
Source: http://www.hackettsongs.com/biog.html
(Special Guest Narrator)
We are extremely honoured and pleased to announce that Dr. James E. Hansen, one of the world's foremost climate scientists, has endorsed the message of United Progressive Fraternity.
 "United Progressive Fraternity brings a much needed message to the people of the world, as stated in my book 'Storms of My Grandchildren'. I stand wholeheartedly by their commitment to raise the awareness of as many people as possible to take corrective action and innovate fastidious planning to mitigate the runaway effects of Climate change." – Dr. James E. Hansen
Dr. Hansen will be an honorary contributing member to the music and lyrics of Planetary Overload – Loss and Hope. At least one song will feature Dr. Hansen's spoken messages, based on the theme of his 2010 book 'Storms of My Grandchildren: The Truth About the Coming Climate Catastrophe and Our Last Chance to Save Humanity'.
Background: Dr. Hansen, former top climate scientist at the National Aeronautics and Space Administration (NASA) and currently Director of Climate Science, Awareness and Solutions program -The Earth Institute at Columbia University, presented testimony before congress in 1988 that brought the issue of global warming to the attention of the world and continues as an leading activist, researcher, and advocate for climate warming intervention worldwide. Dr Hansen also served as science adviser to Al Gore on the 2006 documentary 'An Inconvenient Truth'.
(Guest Arranger)
In the last 2 years I have been working with many wonderful musicians on albums under the "Colin Tench Project" (CTP) name. Right now the drummer is Joe Vitale(Joe Walsh, Eagles, CSN etc), a true statesman of rock.
The prime singer on both albums is Peter Jones (Camel, Tiger Moth tales etc), another stunning musician and human being. Through meeting Mark Trueack, I had the luck to find Gordon Bennett, who is now my main collaborator in music, so I have to thank Mark for being the centre of so many good things and even hope that he will honour us with his magical voice one day!
I am also known by some, as the guitarist in Corvus Stone. We tend to play rock music with a touch of just about everything. and often instrumental only. Some say retro. It probably is but not by design.
I love varied music. I grew up with the music of the 60s & 70s in London. It was surprising, fun and it encompassed almost every form of music known. We now call that no rules approach, "Prog".
I was not involved in actually playing music until the 80s and that was a mistake! Progressive music was not wanted much back then, so 3 years gigging in London with Odin was almost doomed to failure, although we very much enjoyed it.
In 1985 Three of us from Odin plus a singer from Los Angeles formed BunChakeze and recorded an album with no help or backing. Again it was great to do but the wrong time. Record companies all showed us the door without listening even.
I began to focus more on work and my other passion: Travel. I love discovering new places, Mountains, Deserts, Jungle, "Real things". I spent as much time as possible, travelling all over the world. The fact that I was ever in a band became a distant memory.
So my interest in UPF is more than just the music. I have seen pristine coral reefs and then returned to the same places later to find the coral devastated by weird temperature changes in the sea. I visited an Orang Utan rehab centre in Sumatra, mountain trails in the Himalayas, untouched islands in Asia, etc. I can claim for certain, that I was the first backpacker in Afghanistan with the album "Animals" on cassette in 1977. I left a copy of it in a cafe there. I have always forced good music on people!
Sadly, all of these places are now suffering climate problems, massive increases in tourism or war. I've seen it and don't like it! I now live in Sweden, probably the last wilderness in Europe and have fallen headlong in to music again.
I started by releasing the BunChakeze album "Whose Dream" 25 years late.
(2012) Corvus Stone released our first 80 minutes album
(2012) I played guitar on The Road To Avalon with " The Minstrel's Ghost" Blake Carpenter(a regular with Corvus Stone) and the great Zoltan Csörsz Jr played drums.
(2013) Produced and played guitar on "Return to Mingulay" with Andy john Bradford's Oceans 5 . This is a folk based band but with a difference. Vic Tassone(Unified Past) on drums & Marco Chiappini(also on the Road to Avalon) played keys. We were honoured to have Pink Floyd's Lorelei McBroom was a guest on the single.
(2014) Corvus Stone II, our 2nd 80 minute album was released
During this time I also played guitars on a semi classical piece called "Wish you could Hear" with Andres Guazzelli, who was also a guest with Oceans 5 and Corvus Stone.
(2014-2015) I did some production and guitars with the band Transmission Rails, which will see a full album in the future. Stef Flaming plays most of the instruments and he was the bass player in Oceans 5 and guest also with Corvus Stone. Our guest drummers so far have been the amazing Joe Vitale (Joe Walsh), and Gary Lynn Hodges (Stevie Nicks, Lindsey Buckingham)
2015 Corvus Stone Unscrewed was released
This year (2017), I joined Steve Gresswell's Coalition as guitarist and that album is about to be released.
I have been working on some music for UPF with Steve Gresswell of Coalition and Petri Lindström, the bass player of Corvus Stone.
Yes I have been busy!
I would say that my approach to music is about getting the right notes or additional melodies to add something to a composition. In Corvus Stone, we all play what we want and that results in something that is unique. You actually can hear that we are all different kinds of musicians. So we end up with a new recipe for every song we do. I also mix our albums and have no equipment at all really. I use my ears and very basic tools and those tools are way easier to use than the 4 track studio world not so long ago. I am not avoiding technology, I just find that it usually sounds bad and takes the life away from music rather too often.
We all have music in us, tho' nobody knows why. A simple sound, the right note, a magic phrase. That's what I try to get. That is me!
(Guest Arranger)
Ettore Salati (born April 29, 1974) is a guitarist, multi-instrumentalist, composer and producer from Milan, Italy.
He is best known for his work with The Watch, Alex Carpani, David Jackson, Aldo Tagliapietra, Karl Potter and many others.
He has been part of The Watch from 2000 to 2007, then entered Alex Carpani Band till nowadays and had frequent side-projects collaborations with the above mentioned artists.
He has been featured in several progressive rock world-released albums and has produced many full-lengths, including SoulenginE's "Mind Colours" and The RedZen's "Void".
Since 2000 he tours Europe, North, Center and South America and Japan, playing live in the most world-renowned progressive rock international festival, like Baja Prog, RoSfest, Prog'Sud, Trieste Summer Rock Festival, Progday International Festival, Prog Exhibition, Nisville Jazz Festival, Gong Prog Fest, Fasano Jazz Festival, Virada Cultural and many others.
(Guest Arranger)
Guitarist / Synth Guitarist / Bass Guitarist / Composer / Producer
Gordon 'Gordo' Bennett, an American guitarist picked up his first guitar, a $15 acoustic, at the age of 10 and immediately fell in love with the instrument and had to have it. Finally with enough pleading convinced his mom to buy it for him. "Thanks Mom!"
By the time the mid 70's rolled around Gord being 16 was able to get his first electric guitar and amp. Being influenced by the likes of Genesis, Rush, Pink Floyd, Jethro Tull, Deep Purple, etc. Gordo was soaking up the musical atmosphere of the time. Then the awakening came in his mid 20's, discovering bands like Return To Forever, Mahavishnu Orchestra, King Crimson and Frank Zappa putting Gordo on a musical path he is still on today.
Now playing guitar for over 45 years, and having played in various rock and progressive rock bands through the years. Gord became more interested in synth guitar, electronic music, midi and audio recording and the production of music. Finally being able to build his first full fledged recording studio in the mid 90's boosting 32 tracks of pristine digital audio Gordo's musical dream was at last a reality. Gordo has recorded and produced several of his own albums over the years including, Electronic New Age, Acoustic New Age, Rock and Progressive Rock Albums.
Gordo's main guitar influences include Robert Fripp, John McLaughlin, Steve Hackett, Adrian Belew, Frank Zappa, and Alex Lifeson, with all of them leading him into guitar synthesis.
2014 – 2015 was a pivotal year defining Gordo musically, finding his musical niche, and fitting comfortably into it. By going back to his roots and searching out what he truly loved and wanted to do musically, he left the band he was currently in and began composing and recording music without boundaries. "I find solace and completeness in composing music" "It defines me for who I am" he says. Incorporating symphonic and classical music into his writing has been a vision of his for some time stemming from his love of classical music. This all leading him into the writing and recording of his album 'Fun In OuterSpace' released June 2015. All the music on this album was composed & performed by Gordo using a Godin synth access guitar and a Macbook. All of his projects are produced & recorded at GorMusik Studio's.
In September of 2015 Gordo was asked to collaborate on the release of Ron Marquiss new album "One Or The Whole", composing the title track, a 12 minute Symphonic Rock piece for the album, with contributions from Robert McClung and Ron Marquiss on the piece. The project is a concept album, with spoken word and narration, the brainchild of Ronald Marquiss / M Destiny including a host of many great Friday Night Progressive artists on the album.
At the same time in 2015 Gordo was approached by Mark Truey Trueack to see if he'd like to work on some music for the upcoming United Progressive Fraternity Album 'Planetary Overload' and was extremely happy to contribute to such a huge project. The arrangement written will feature some incredible talent on it and is entitled 'Seeds for Life' which will be on the Planetary Overload album – 'Part 1 Loss' slated for a 2018 release. Also Gordo is currently working on another arrangement for the second Planetary Overload album, 'Part 2 Hope' of the 2 album project.
2016 – 2017 brought more opportunities for Gordo to work his orchestral skills with Colin Tench on his Album 'Hair in a G-String' which was released September 2016 featuring a host of many talented musicians and vocalists.
In between working with Colin Tench Gordo was asked to score orchestra on a track entitled 'As You Do' for Joshua Leibowitz for his single track released in November 2016.
January 2017 saw the first single release for GorMusik's GorFusion album featuring the bass playing of Joe Serwinowski for that side project with several more tracks currently in production.
March 2017 brings Gordo back to the Colin Tench Project. Now with a core band being established, featuring Peter Jones on Vocals (Tiger Moth Tales, Camel), Joe Vitale on drums (Joe Walsh, The Eagles), Petri Lindstrom on bass (Progeland, Corvus Stone), and now Emmy Award nominated vocalist Joey Lugassy the work has begun with Gordo scoring more orchestral arrangements for the upcoming project with Colin Tench on guitars piano and production (Corvus Stone, Bunchakeze). The new album 'minor Masterpiece' is slated for a 2017 release.
Currently Gordo is also working on several recording projects of his own ranging from Symphonic Progressive metal, Hard Rock, Fusion, Acoustic, and New Age music with more on the way for future release.
GorMusik on the web
http://www.gormusik1.com.hostbaby.com/index/
GorMusik on FB
https://m.facebook.com/GorMusik-434451266724178/
GorMusik on Bandcamp
https://gormusik1.bandcamp.com/